Welcome to Boolean Soup
News
Nutritious and delicious updates
Happy 2021
A happy new year 2021 to all game programmers on Boolean Soup! It's never too late to reconnect to your fellow programmers still at it ever since the early days of DIV-Arena! Boolean Soup has been back for more than a year now, we're hoping you would continue further.

Myself I started a worklog. It had been a while since someone posted the previous worklog. However, anything about programming is good to go so if you want you can run a worklog too! Also don't fear posting on the message boards, something is better than nothing. Have a good year!




Happy end of the year festivities
To everyone at Boolean Soup, happy end of the year festivities! The Boolean Soup colored lights are up. We hope you can get some vacation time this last month of the year, and be able to work on your projects a bit. Personally I always save my vacation days for the end of the year, and then in the new year, as I discern, I take 2 more weeks of my new year budget. Around the end of the year there surely are people in our IRC channel to speak to, hope to see you around.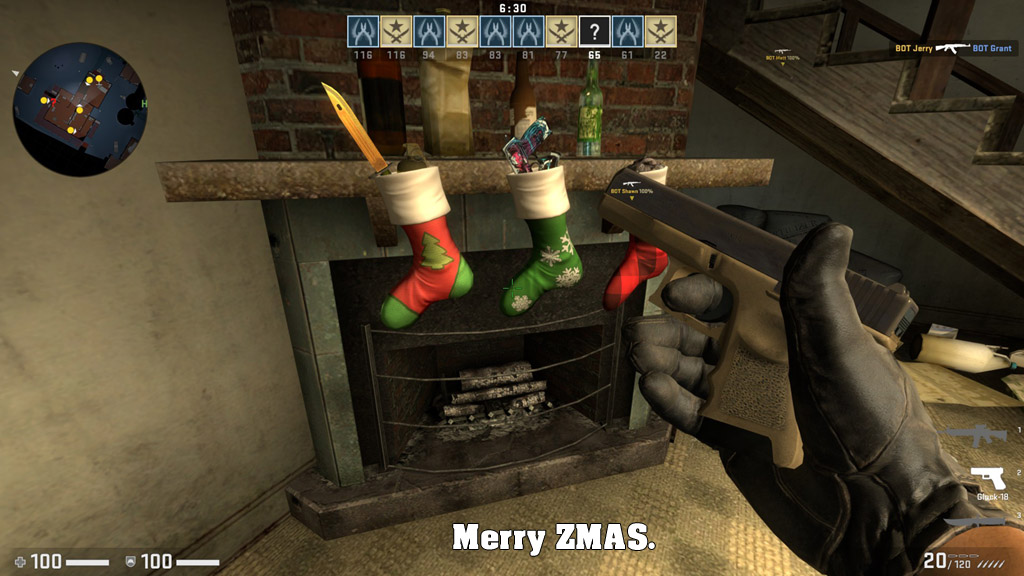 AppGameKit for Java, C++, C#.
A few days ago I discovered that AppGameKit, a popular BASIC language for 3D game development (and successor to DarkBasic), has been ported to Java, and earlier has been tied to C++. We know Raverdave has been using AppGameKit for years, but he also wants to move on to using a better language that is not BASIC. He has shown that AppGameKit has great 3D potential and really is a proven "recent" game development language. The underlying rendering engine is OpenGL or the modern Vulkan. I tried the Java port (with what they call a 1 on 1 port similar to tiers 1) and all demos run quick. There is a massive command list for this language (AGK) available on the internet.

Official information about the Java version:
https://www.appgamekit.com/new … -for-javakotlin
https://forum.thegamecreators.com/thread/222554

Java users can download the test package (for NetBeans or Intellij) from the first post in the linked forum thread above. The example NetBeans projects can be loaded, compiled and run immediately after you open them. They are for Windows or Linux.

For a C# version, this page exists:
http://madbit.bplaced.com/?page_id=136

C++, Mobile, and Python versions, can be found on their webpage further. AGK is a pay product, and there are many extensions on sale as well.
Boolean Soup its com domain name renewed
We're doing everything to not let our booleansoup.com domain name drop at the end of a year. The domain name has been renewed! It will work for a bunch of years more (more than 1). However might it fail you could use www.booleansoup.org. We've been in heavy weather with our com domain before but the situation seems better now.

In other news the worklog section has been cleaned up from bad comments. It is a suitable place to start your game programming worklog. Also if you want to place a comment on a game, or upload your own game, this is well possible again (we got an eye on approving them).
You've been here, before.
Welcome back on Boolean Soup. We sent after some people who we felt were missing on the message board, IRC chat, and weblogs. If you're reading this, know that we want to continue on Boolean Soup and in the chatroom for the years to come, if nothing would go wrong.

We would have to orientate on computers in this modern time, let's kick it off with:

What is your current computer setup for programming or gaming?
Game plans for the next years

I would think that everyone has made tons of progress since the last decade. Or at least has the plans, if you would show your plans for the coming years.

In further news, our IRC chatroom is still active. We are actually speaking about game development often these days. We are with 6-7 people in there. Direct your IRC client to irc.blitzed.org #bilge (or timtam.uk.eu.blitzed.org) and be there often for the most benefit.
FUZE4 Nintendo Switch community for blast-off!
If you have a Nintendo Switch, then that's surely all you need to also CREATE GAMES.




Yes it's true! Head over to https://fuzearena.com/ for all the Nintendo home-brew coding you can fit in your amazing brain. Even beginners can learn to develop with FUZE4 Nintendo Switch. There are tutorials, fun examples pre-coded, works-in-progress and practically, full games games games!

For full information, get over there - neeeoow!

To simply dive straight into Nintendo game-dev goodness, the fabulous software is available on the store here.

At FUZE Arena there is also a helpful reference and forum part-managed by the wonderful MikeDX of DIV-Arena from back in the day where this all started with the wonderful games creation suite DIV Games Studio.
and a Happy New Y-ear!
Yes festivities will begin today with a free game jam starting tonight at 18:00(GMT) and ending at midnight 0:00(GMT) New Year's Day or otherwise 1/1/2020!

The theme is PARTY! Yes, I was only joking folks. You can go on all night for all we care.

Have a Happy New Y-ear from all of us at booleansoup.com!



This year we shall call Christmas not Xmas but Zmas. Yes Zmas.
Instead of calling christmas Xmas we shall go completely crazy (absolutely skipping the 2nd dimension entirely) and Y becomes Z to be Zmas.

AND WHY NOT?

I prefer tabletop games. Or X,Z is the new X,Y?

After all I am Square Mezzmer. Square. Tee hee.

Anyway. The decorations are auto-upped which means only one thing.

WE ARE APPROACHING ZMAS. Also if we don't receive replies to this amazing cataclysm of events that introduces a brand new meaning to the known UNIVERSE I'll say one more thing.

HAVE A HAPPY NEW Y-EAR. Y-ay.