Work Time Advisor (Rincewind's Worklog)
A scheme creater to fuel programming.

Newest Advice page and icon
I've been working continuously on this project. Even if it exists from 'pages' with UI elements it is not all too easy. I have written a lot of code.
I made a desktop icon. New advices created with this Work Time Advisor program can have a shortcut sent to the desktop (using this icon).

I am now working on the Newest Advice page (comes up when you press the newest button on the top menu). It can already perfectly show the Newest (generated) Advice. You can select which out of 3 parts of the total advice you want to show (ticking the 3 tickboxes).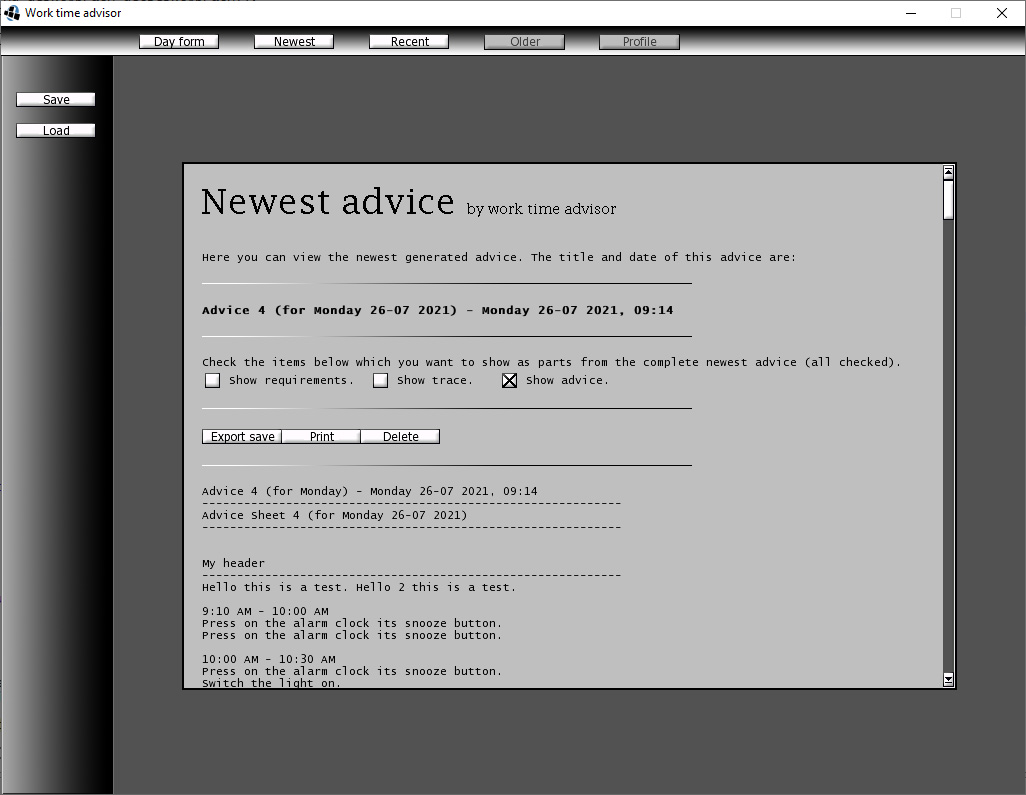 The Export button almost works to export advices to a text file linked on the desktop. I still have to make the print button functional. The delete button works well.
(Posted on July, 27th 2021, 18:14)