Hero: The Realm (Mezzmer's Worklog)
A retro hack n' slash platformer

Hero on the Nintendo Wii
Luckily for me Bennu has moved into infinite realms(!) of cross-platformability. As Hero: The Realm was developed in Bennu it is now quite possible to port it to more or less any console/machine available.
So here is a video of Hero running as Nintendo Wii Homebrew (using a wiimote):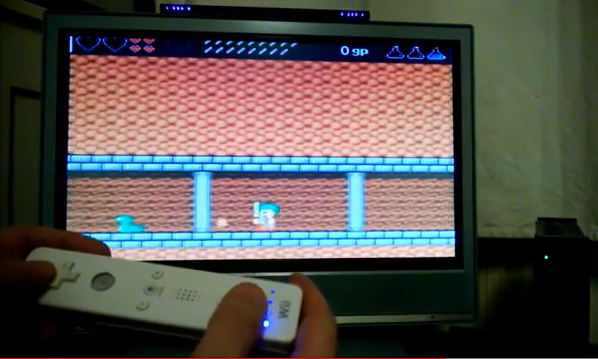 http://www.youtube.com/watch?v=raL61UcWRLk
That's possibly the last stage of development for Hero.
One possible port is to Dingux, the OS for Dingoo type machines. I'm investigating this at the moment. However I'd have to invest in an appropriate handheld - that might be fun.
(Posted on January, 3rd 2014, 18:43)